I have traveled around the globe and seen many countries, experienced different cultures, and I've had the good fortune to meet many interesting people. But I will always be from the United States, where I was born and have lived for most of my life.  My chosen profession has given me the flexibility to make such life-altering choices, a definite perk for writers.

My Time in Scandinavia was Something Unexpected
A great deal of that time was spent in the state of New York. I had never expected to visit Scandinavia, although I had an interest in perhaps exploring that part of the world someday. Never in my most fanciful dreams did I anticipate permanently residing in Sweden. But now that I am, it seems to fit rather nicely and I am becoming increasingly enchanted with the great countries of the white north.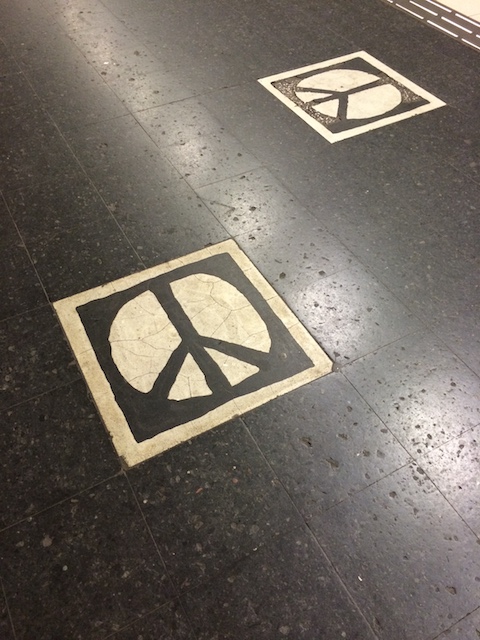 I live in Malmo which is an amazing city that does a fantastic job of blending nature with the manmade and old with the new. When you look around, you observe many things. For example, you can see in the architecture how this society has moved along through time. For many centuries beyond the founding of the United States, people have been going to the same churches, trading money in the same counting houses, and having coffee in cafes on the same squares.

The Scandinavian Happiness Factor
It gets even more interesting when you observe people here. One of the first things you notice here is how happy everyone is. This is a stark contrast to the US where many people you talk to are usually pissed off about politics, their jobs, their neighbor, or any of another 1,500 things that people are more than happy to tell you about.
When you walk down the street in Copenhagen (a half hour train ride away from Malmo), you constantly see people with smiles plastered on their faces and greeting each other with what appears to be saying, "Don't we have it made?!"

Living a Balanced Lifestyle in Scandinavia
According to the 2018 World Happiness Report, the Scandinavian countries were all in the top ten happiest nations.  Why are they so happy? Well, there are many different reasons perhaps the most salient being that these cultures value education, strive for an equitable distribution of wealth, and also seek balanced lifestyles which includes making decisions based on the collective rather than striving specifically for personal gain.
Finland was crowned the happiest, and here are some significant reasons why.  Although it could be contested on several grounds, for example, people point to the high level of alcohol consumption in Finland which stands at sixteenth in the world with a per capita consumption of more than twelve liters of pure alcohol consumed per person annually.  Moreover, people argue that these countries are relatively small (no Scandinavian country has more than 12 million people with homogenous populations. This is starkly contrasted by the multiethnic US, for example, which has more than 320 million people.

Opposite Trends
But there is no debate that individually and collectively the Scandinavian countries are far happier than their friends across the pond. The United States ranked 18th in the Happiness report, sliding down four places from last year. There are numerous reasons that the happiness indicators continue to slide in the US including political divisions, social turmoil, and less equitable distribution of wealth. Why are the people in Scandinavia so sunny as melancholy spreads in my homeland?