When I was a nine-year-old boy, devouring scraps of hip-hop from MC Hammer, I was just getting my first taste of music that would be a major force in my life. In hindsight, Hammer was pretty lame, but in my defense, I was too young to know any better, and it was a gateway for me to something that has shaped my life.
I am part of a generation where hip-hop had a profound influence on popular culture from what people wore to how ideas were expressed. My experience was indicative of so many young people who grew up listening to rap music and living hip-hop culture, which transformed how we see the world.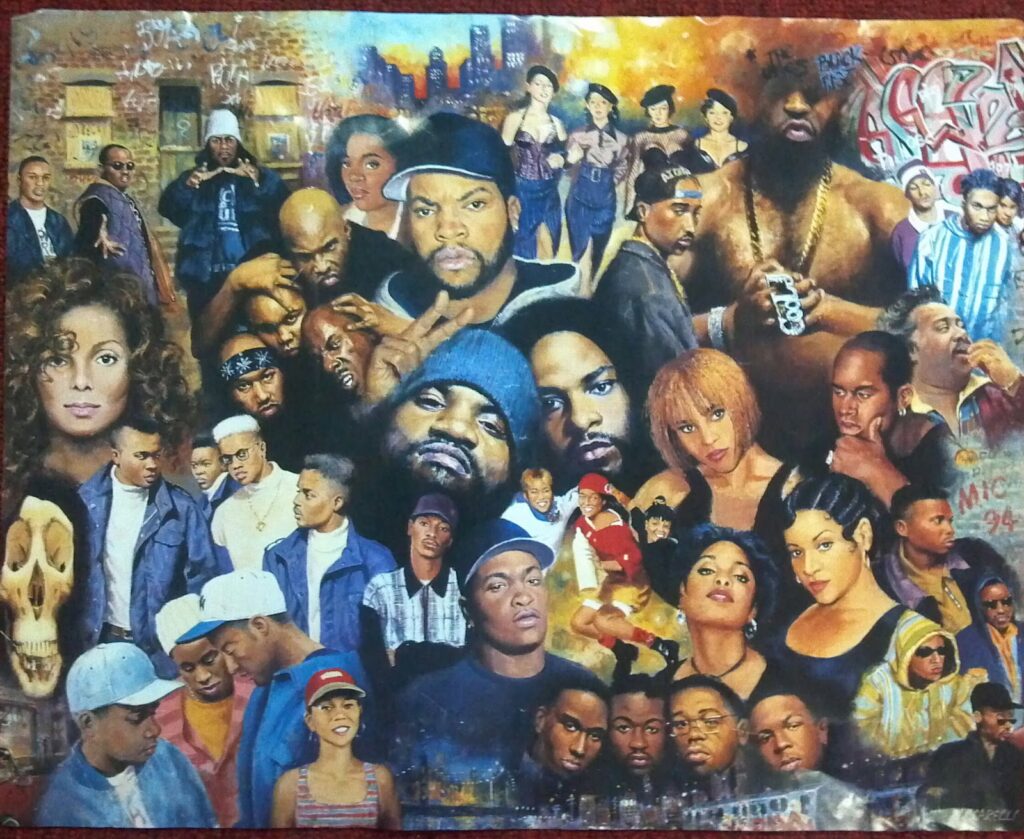 Before my parents' divorce was final and my mother moved to a town that was eligible to receive cable, I had only seen about five channels. I was about eleven when I started watching Yo MTV Raps. In the early 1990s at her house, I was mesmerized by the beats and looked up to these older guys who overcame obstacles to be successful; they were so sure of themselves. Long before I had any idea about cultural appropriation, I was hooked just because of the beats and the brashness of the performers.
The music spoke to me for several reasons. The hood slang and fun easy going party message were cool to me.  Partially, because it revealed a truth that the broader society wanted to forget.
It introduced me to the harsh reality of oppression and the courageous few that seek to do something about it. 
As I Got Older, Rap Got More Hardcore and So Did My Taste
As I grew older, my taste shifted from party music like MC Hammer and dance hits like "Ice-Ice Baby" to hardcore rap music. I began to identify with the rapper who flourished in the face of overwhelming odds. My early days of hardcore hip-hop started with listening to Naughty By Nature, NWA, Dre, and Snoop; once I saw the music video Wu Tang's "CREAM," I was hooked for life.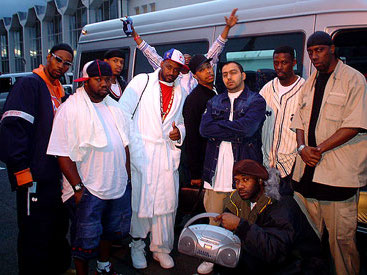 When I was up late one night doing calisthenics, I saw CREAM which changed the way I saw the world: guys in the streets with flaming garbage cans, the grit of New York city that I knew at that time only as the upper West Side of Manhattan and Chinatown. The Wu became my favorite because I had found something that I didn't even know I was looking for. It was completely unique, even in the genre, and their style suited my tastes. I rushed out to buy the 36 Chambers album on cassette tape and listened to it until it broke.
I had fallen into a world of hip-hop which became a sort of obsession that reached into many facets of my life from the way I talked to the way I dressed. 
The message in the hip-hop music I adored was so different from what I had known, people handling strife coming from broken homes and finding a way to rise above their problems against nearly impossible odds. I had my own struggles and saw this culture that was bigger than the music as something I wanted to immerse myself in. Little did I know the overwhelming obstacles that my heroes seemingly overcame with ease.
Hip-Hop as a Soundtrack to an Uncertain Youth
My parents divorced, and I changed school districts between fourth and fifth grade and was not accepted by my peers, so I felt like an outsider with something to prove.  I found myself identifying with hip-hop's strong courageous young men in the projects even though they faced greater setbacks than me such as penury, institutionalized racism, and extreme violence.
The poets of the ghetto have shaped my life because they expressed struggle and the angst of young men so well.
I never knew their pain of being without a father or having to miss dinner, but what I could identify with was overcoming obstacles and having the angst of a young man.
Hip-hop was an outlet for some of my teenage rage.
I could go hit the punching bag and listen to some hip hop music to get some rage out. Inspired by these heroes, my focus became rising above the din of all these people who are crabs trying to pull you down when you're coming out of the bucket. As a teen, I felt that I was constantly being thwarted and began to believe that like, Tupac, I could rise above it.
Hip-Hop Was Not Valued by Many People Around Me, But I Didn't Care
When I was about twelve, my mother brought me to the YMCA in the city of Jamestown where I started hanging out with black and Latino kids that I played basketball with that showed me more love than the white kids I was going to school with.  I wore hoodies with a Devil's jersey over top; I had a tight fade, I peppered my speech with the lingo I heard at the Y playing ball with my new friends or watching MTV or BET.  Then slowly I felt it seeping into me. 
It truly became part of my identity as a person.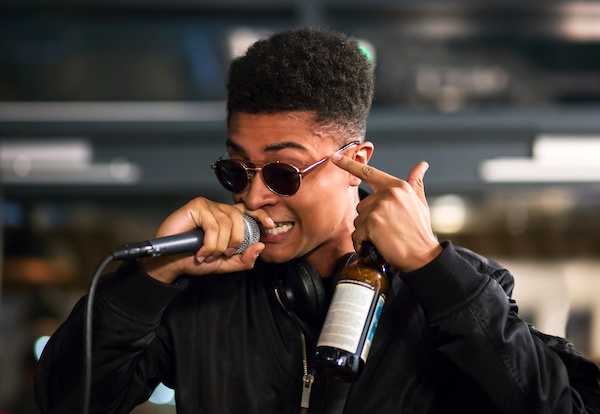 I struggled through much of my high school years among alliterative, skater, Gothic, country, and rock fans.  Since I listened to hip hop and dressed in that style, I was ostracized by many people, and I was not socially accepted until my late junior and senior years.  
I appreciated my parent's music, my father's blues, rock, etc. and my mother's  Neil Young and Pink Floyd.  And I had always been moved by Bob Dylan. I also have always liked to play with words, and the wordplay found in really good hip-hop has influenced me to think of different ways to structure things that might be wittier. The rhythms of hip-hop became ingrained. 
Key Cultural Criticism Coming from Hip-Hop
These guys who were up there holding microphones rapping we're really at the vanguard of a whole movement. Amazingly, they were almost like reporters from the front lines of war. The mainstream media was not giving me an accurate portrayal of what was going on in the hood, and there are a lot of things that really changed with the rise of the crack epidemic and all of the collateral violence.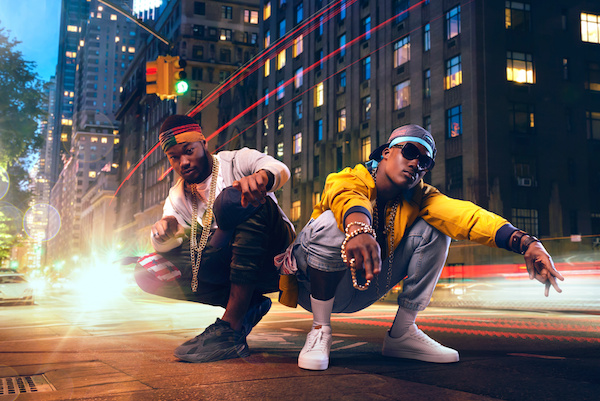 Not only was the war between different gangs and different groups, but there was a war between the police and under-privileged and often misunderstood urban communities. The way it was portrayed in the media, which was trying to paint a certain picture so that the perception was different than the reality.
These young people were giving raw accounts of a phenomenon that was vital to the American experience and basically documenting history through poetic first-hand reportage.
As I got deeper into hip-hop music, I realized that it was true. Many of these young men were just telling what they were seeing and what they were experiencing on a day-to-day basis. They used profanity because what they were describing was disgusting, and it was something that was set up by greater Powers at the top of the US power structure. They were using their own vocabulary to describe what they were seeing and feeling and experiencing, and it was potent because in any form that the truth is alluring to people.
Cultural Diffusion and Hip-Hop
My coming-of-age was not unusual. I've traveled all over the world and seen hip-hop be adopted in various ways by vastly different cultures. For example, there are rappers like Salmo talking about social-political issues in Italy. You also have a lot of great Latino rap groups like Control Machete talking about drug wars in Latin America.
Then there is Cypress Hill, a group that also raps in Spanish and Immortal Technique who did the same allowing for a great deal of crossover between cultures and languages. This helps unite people and cultures, under the egis of hip-hop, making the culture both universal and nuanced, regardless of what tongue through which the message is transmitted.
Swedish Hip-Hop is a Lesson in Transformation
It was amazing for me to attend Malmö's Festival in Sweden in 2017 and see Swedish Nordic-looking kids with backward trucker hats on stage with baggy pants rocking a mic and speaking passionately in Swedish about various issues with you in my infantile understanding of the language. Although I understood little, I could tell that they were delivering their version of hip-hop. Even in Sweden, there is cultural exclusion, and they too have all these various groups who do feel marginalized in this culture.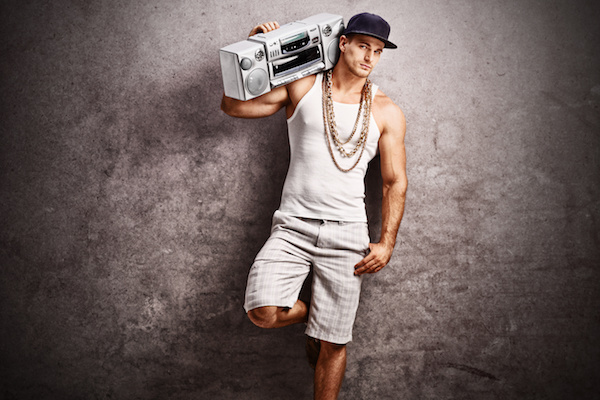 They often identify with the downtrodden African-Americans in the United States who for the most part founded and continue to grow hip hop, and they draw information and inspiration from that. To a certain degree, they relate their own struggles in their own terms and language. Sweden is just one example of how not only is it an outlet but it has forged an international community with its own jargon.
The Lifeblood of Hip-Hop Lives On
Surely, a lot of people all over the world just like me discovered hip-hop and latched onto it by watching legends like Public Enemy and Rakim on Yo MTV Raps or maybe hearing them on very popular hip-hop local radio stations.
It took the internet, which significantly changed the distribution of the music, and the music scene to give voice to a lot of plurality of voices who would have been shut down by record companies.  This helped stoke the smoldering fire of the underground and advance hip-hop's global rise.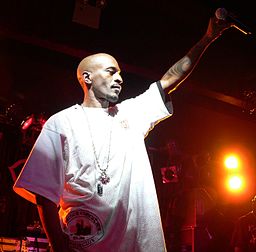 The lifeblood of the form is the kind of people who are out pressing records and are in the streets, selling a few singles that they make with some money for studio time buying more studio time. They emerge by getting people in the streets to listen to their tapes or later CDs. You can still find these guys in cities like New York.
There is joy in rap music and at the soul of the hip-hop movement. Hip-Hop is largely about finding fun and meaning with few resources, so at its heart is a product of invention and reinvention. At this point, it's something that is allowing for a lot of different people in Milan, Stockholm, and Mexico City to give voice to many different issues and to unite the world Hip-Hop Community. As my understanding of the culture has expanded, so has the hip-hop world. What a ride.