Academic Betrayal: The Bullying of a Graduate Student – Official Trailer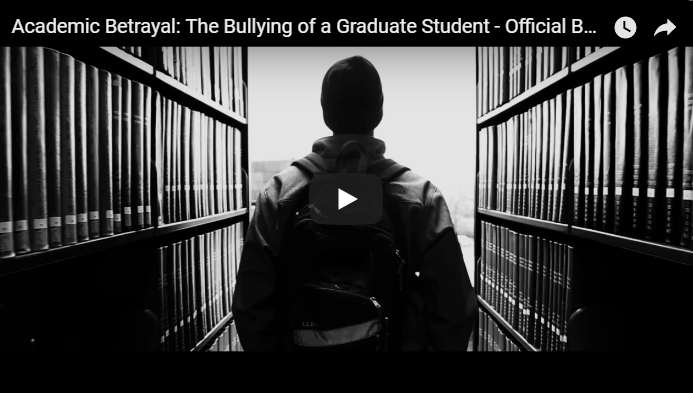 ​Academic Betrayal
was written in an attempt to give a voice to the injustice levied on me during my torturous experience at Hunter College. It took some courage to report the truth in the face of so much adversity and
power
. If a single student is spared the anguish that I sustained while enrolled there, that will go a long way in helping me feel that some good has come from that experience.
Please feel free to share your own academic travails, so that we can begin a dialogue that will foster change. Please share your thoughts in the comment section.
Info on the Academic Betrayal Book Trailer
This is the first trailer ever made for a book that I have written and I think my friend Torrey Johnson did an excellent job.
Music: Song "Yes Ma'am" appearing on "Trinity" by Cullah
Available at: http://www.cullah.com
Under CC BY SA license http://creativecommons.org/licenses/by-sa/4.0/
Shot and Edited by Torrey Johnson (torreyjohnson.com)
Buy My Book
About Loren Mayshark
I am the author of Academic Betrayal and the award-winning Death: An Exploration. Also, I deliver a newsletter with insider news, tips, and tricks for expanding consciousness and creativity.