I knew I wanted to write professionally, but I was socially conditioned to believe that I'd be destined to fall into the category of starving artist: I was forced to work a number of day jobs.  Yes, I had had a variety of jobs getting through college. During high school, I worked construction and in college, I worked as a golf caddy.
The Call of the Open Road
After college, I took a course in bartending and moved to San Francisco and got a job at Fisherman's Grotto #9 as a bartender, server, and Maitre D.  I also continued to caddy at San Francisco Golf Club. I was still looking for that day job that would fill in all the needs of a young man, a new adventure, interesting, and money.  While I worked there, I began to teach myself Spanish.
I bought Berlitz's first-level Spanish course and was presented with a perfect opportunity to learn. I would sit up at night flipping flash cards and listening to CDs as I fell asleep. I would constantly drill my flash cards as I rode to work on the bus. It was exciting; I was finally starting to learn! On occasion, the waiters were kind enough to take me, after work, to one of their favorite bars in the Mission District.
None of the bartenders spoke English, and I was forced to use my Spanish the entire night. As our relationships grew, I spent time at their houses and with their families, and I fell in love with the culture and the language. I was astounded by their work ethic and warm, welcoming nature.
I sat with rapt attention, listening to my friends as they told me about their lives in Mexico. It was fascinating to hear why they ended up deciding to come to the US, and I found their tales of making the trip to the US compelling.
A South American Adventure
Nora, my girlfriend at the time, worked with me at Fisherman's Grotto and shared my interest in Spanish and Latin American culture. Our passion inspired us to sell off our possessions, save as much money as we could, and use our security deposit to buy tickets to South America, so we could travel and study Spanish. After an amazing five-month trip through the southern portion of the continent, filled with learning and countless new experiences, we came back with a different sense of the world. Although I was not fluent, I could hold a conversation and take care of every facet of our trip in Spanish, from bus schedules to acquiring food. I was thrilled with my progress.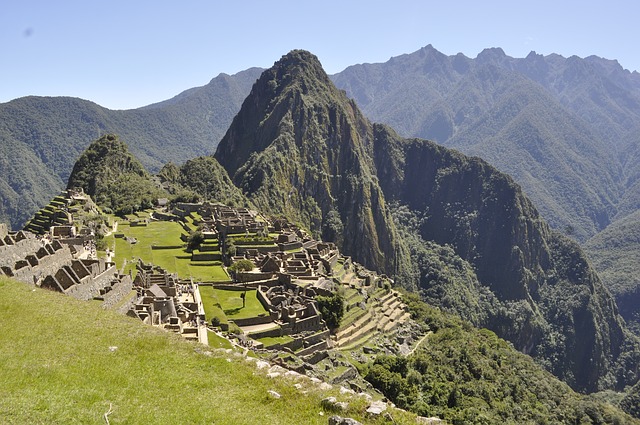 Grad School Seemed Like a Sound Decision
When we returned to the US, instead of going back to SF, we settled in my hometown. Nora campaigned for us both to go back to school. She felt that it was a good idea to have an occupation that provided healthcare and a pension, so I would have the ability to provide not only for myself but a family one day. Then I would be able to tell my grandkids that they would be secure, without a system once called "social security."  It seemed like a way to find purpose and earn a quasi-comfortable retirement after sixty-five.
So, I was persuaded that now that I was in my mid-twenties and enduring a combination of ailments stemming from treating my body like a jungle gym for the past decade, it might not be such a bad idea to get out of town and pursue a career in higher education. I enrolled in an MA history program at Hunter College.
Six years and tens of thousands of dollars later, I left Hunter without a degree. I attended the thirty-credit program continuously for more than half a decade, and paid for more than the thirty credits required for the degree. While in the program I maintained better than a 3.6 GPA. And I walked away with nothing. 
Another Fork in a Writer's Road
My cousin was living in Palermo, Sicily, at the time, and she said that if I wanted to take a chance I could move in with her, and she could find me some work as an ESL tutor. For more than six years I had shaped my life around my education at Hunter College and eschewed many other opportunities due to my commitment to my graduate studies.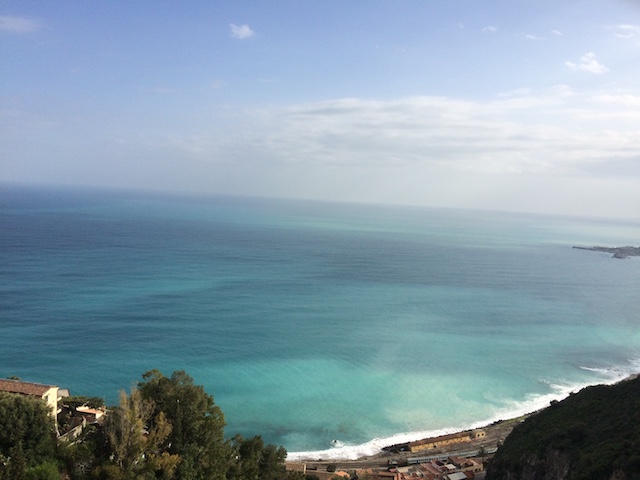 I started supplementing my work as an ESL tutor by freelance writing.  My freelancing career quickly built momentum, and I was finally on my way to being a professional writer.  Writing became one of my day jobs.
Note: The next installment will be published on 7/19/18.