The Emergence of an Author Part 1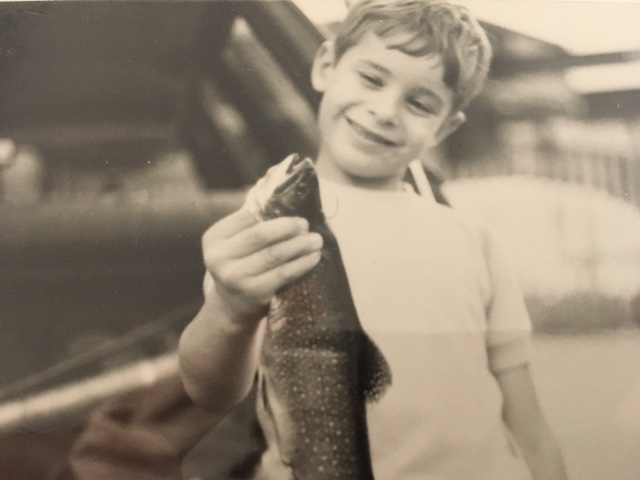 My mother says I was one of those kids who was full of energy.  Somehow I couldn't just sit still and play quietly for hours. I was either running to the pond for a quick swim or tearing through the house looking for my next adventure. We lived in a big old white house on a farm and there was a sense of freedom that I cherished.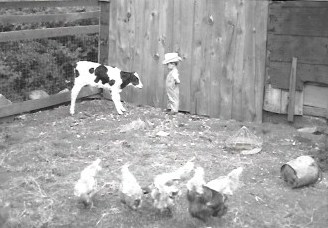 The Beginning
But contrary to the general exuberance of my character, I also loved story time at night, and once I could read I was drawn to books.  I have always loved to read and being an only child, I had to spend a great deal of time occupying myself. So, I escaped into books. I loved to read fairy tales and enjoyed children's books with vivid pictures like East of the Sun and West of the Moon.  Some of the formative early books for me were The Hobbit and The Lord of the Rings Trilogy. My mother sat with me and we read the entire trilogy together by the time I was ten. I also enjoyed My Side of the Mountain, and The Chronicles of Narnia.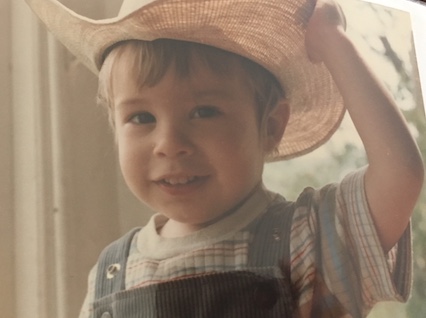 My writing grew out of my passion for reading. However, having been born with dysgraphia, a condition that affects the motor-skills making writing more difficult and arduous, I avoided writing as much as possible and as a result, I unwittingly developed a style that favors brevity as I had a natural aversion to lengthy descriptions since childhood. Moreover, I felt constrained by the dry and formulaic writing assignments that I received in school.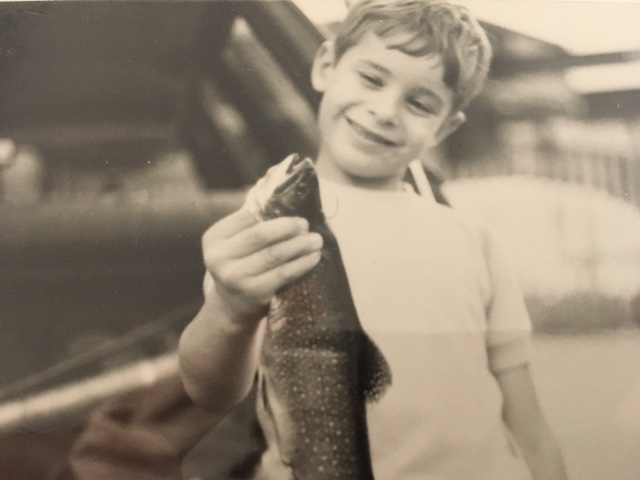 Transitions
When I was fourteen, I read Catcher in the Rye and the book spoke to me like nothing else I had read before. I remember this as an important moment because it was the beginning of loving novels that were considered for adult readers, and it made me feel as if I was not alone in a hard and confusing time. Also, I started to fall in love with and began to itch reading more compelling narratives, both fiction and non-fiction.
From then on, I was always engaged in discovering and reading more serious books and also reading extensively on my great love at the time, basketball. I remember devouring books like A Season on the Brink, The Last Shot, and Fab Five. They were part of a longstanding fire that was ignited which needed to be fueled by reading books to better familiarize myself with topics that I was passionate about.
Although I did a great deal of writing as a history major at Manhattanville College, I was never interested enough to consider taking a creative writing class. Although my love of reading deepened in college as I took electives in literature and read novels in my spare time for pleasure. The scope of the books I was exposed to expanded my future reading life and drastically altered my worldview.
When I was twenty, I read On the Road and it filled me with a desire to get out and see the world, delighting in the whims of the open road, desiring to explore life by feeling. From the book came a fascination with Jack Kerouac that would later fuel an itinerant lifestyle where I sought to observe, learn from, and participate in the world. Perhaps this was what aroused my wanderlust, which would later lead me to write.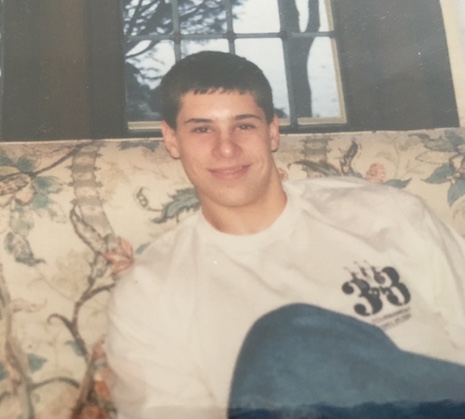 I was becoming more open-minded and eager to learn. Yet, I never took writing seriously. In fact, I did almost no non-required writing until after college when my mother gave me a journal. A seminal moment in my writing life was when I took a cross-country bus trip on Greyhound in the fall after I graduated from college. I was 23-years-old and was seeking new knowledge and adventure. I spent a great deal of time recording my thoughts and observations in that journal. I started to see the world differently and for the first time, I felt the power of creative writing and the benefits of journaling.
Choosing the "road less traveled". . .
When I was 26, I returned from a transformative adventure in South America, and I vowed to begin working on this book that was coming to me in little flashes of inspiration. I started writing seriously and wrote a novel loosely based on my cross-country Greyhound trip. The novel remains unfinished and unpublished, but I hope to finish it someday.
Note: The next part of this series will be published on 7/12/18.
About Loren Mayshark
I am the author of Academic Betrayal and the award-winning Death: An Exploration. Also, I deliver a newsletter with insider news, tips, and tricks for expanding consciousness and creativity.