Joseph Campbell said that we can understand the priorities of a society by looking at its grandest structures.  Churches were once the palatial temples of society, housing the faiths of the world.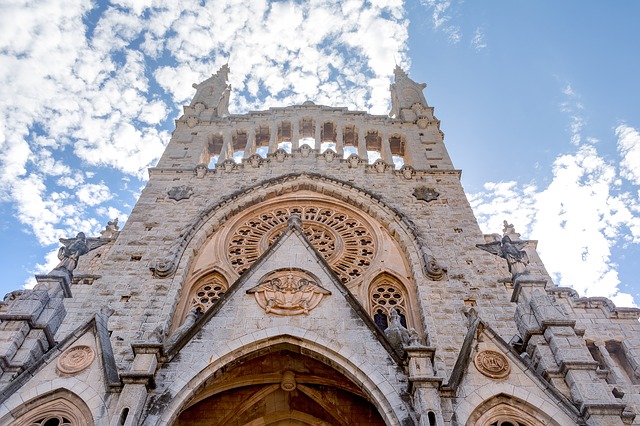 Now the sleek glass skyscrapers of financial institutions tower above churches as a constant reminder that the values of modern Western culture have shifted to a gnawing greed for material wealth.  This transition has been made, largely by an elite, ambitious few and relatively unbeknownst to the toiling masses working hard to erect these new secular, taller, grander structures.
What do our Structures Tell us about Ourselves?
Erecting these structures is a monument to the determination of a society: the builders, the resources, etc.  Without toil, there would be no great structures.  Work is arguably the core component of life in the United States and people, climbing the proverbial ladder of success, frequently boast about how they can do more on less sleep.  It seems as though our constant labor has bred an attitude of bravado of how much one can produce by sleeping less and walking around with a cell phone pasted to their ears talking business and bragging about efficiency.
 If you want to understand what's most important to a society, don't examine its art or literature, simply look at its biggest buildings.

The United States is often a leader of a global populace that eagerly follows because of the endless distractions that limit our perspectives.  In our slumber, we have missed this transition and unknowingly stumbled from the naive innocence of completely faith-based societies to an era dominated by the coldness of greed.  How did we get here?  Now instead of pondering the mystical substance of our existence, we live constantly hurried lives with increasing demands to produce.  
Plutocrats and Their Buildings
The powerful plutocrats, those who build the great buildings in their names, have done so as we have blindly put our faith into their hands.  Now, we stand out on the city street corner and crane our necks up to see these monstrosities erected to the modern corporate finance gods.  This is where our labor and souls have gone.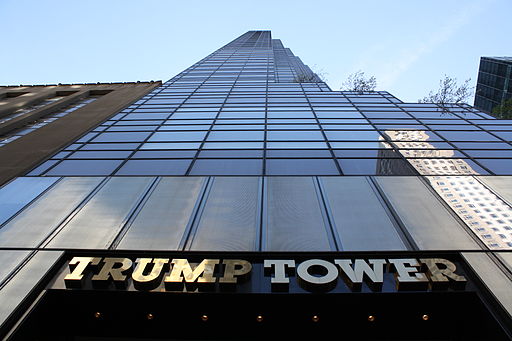 We find ourselves in this situation because we are ruled by false desires.  The television convinces us that we need more and consumption does not lead to contentment, but a disproportionate increase in wanting even more. We now accept debt as part of life, so banking controls our every move.  This new class of financial high priests controls many aspects of our daily lives.  
The result is that we are now a society focused on material goods and devoid of spirituality.  We look to satisfy that yearning everywhere in consumption, new fly-by-night religions, and drugs.  Although many of our leaders claim to respect the values promoted in religious doctrine, their actions are in conflict with those principles.  Too often, our leaders are guided by greed, self-aggrandizement, and questionable morals.  As a society, we need a moment of introspection and then a call to action.  Otherwise, where does it end?