In the five years since publishing Death: An Exploration so much has changed. Many people believe that publishing your first book is a momentous, if not life-changing event. I would be lying if I said that I didn't have long periods where I sat dreaming of what it would be like to become an author. Now looking back on it, was it momentous and life-changing? Yes and no.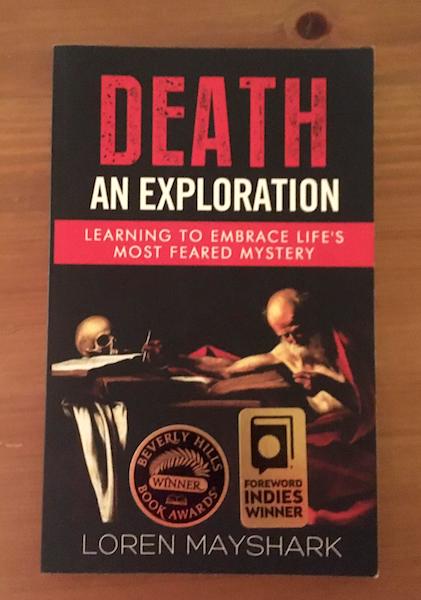 A Realization While Writing about Death
Death: An Exploration became a bit more and a bit less of a success than expected. Many people picked it up and I received mostly glowing reviews albeit also a few not so enthusiastic ones). It was an interesting experience that taught me several lessons that continue to serve me as a writer.
Moreover, I was not used to getting that kind of feedback. The excitement made me determined to do all the marketing myself (in hindsight I should have started much earlier) and it was thrilling to see the book rocket up the ranks on Amazon. However, the adrenaline of this eventually wore off, and I was soon back to working on my next book.
New Experiences
For the first time, I was out giving talks, signing books, and doing the things that authors do. However, it was not enough for me to quit the other couple of jobs that I was working, and it was both exciting and depressing to see that selling more than a thousand copies in a short time did not come close to allowing one to do the author thing full time.
Since that time, I have published two more books, both also works of non-fiction, and though there have been some milestones, nothing has compared to the raw enthusiasm and excitement of the first book.
Writing about Death Yielded Personal Rewards
Also, I have now spoken to many people who have told me that they "love" Death: An Exploration and that it has changed their lives in some meaningful way. Two of the greatest compliments which I received were "I read it in one sitting" and "I read it twice." Making a positive impact on people's lives has been perhaps the greatest reward.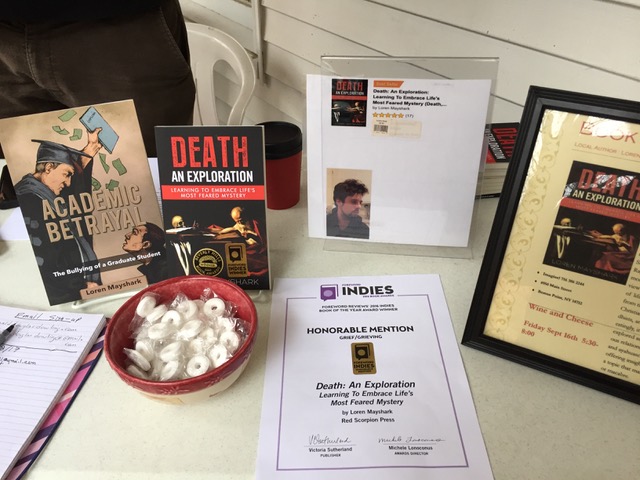 There is also the implicit reward that writing about death offers the opportunity to contemplate not only one's own mortality but the role of death in this great drama that we are all bound to, which we call life. It has helped me not only cope better with the passing of loved ones, but it has encouraged me to live my life more fully and perhaps with a little bit more clarity and purpose than before. The result of this shift is that I am currently in the most meaningful period of my life and am feeling more fulfilled than I can ever remember.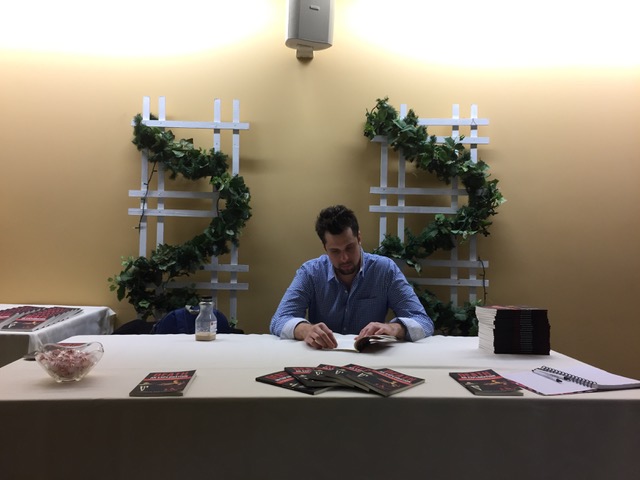 I have also been bombarded with so many other aspects of death and works that I was not privy to before publication that I feel that I could write a sequel. But it is not in the works.
For now, I am content to sit with the book on my shelf, to reflect on what I have learned, and to move forward with the satisfaction that I have completed it and that the book has made a difference to many people I know and many more that I've not yet had the pleasure of meeting. Many thanks to every one of you who helped make the book possible and for those who keep the words alive half a decade later. Hopefully, it will continue to endure.