Goodreads Giveaway For Academic Betrayal For July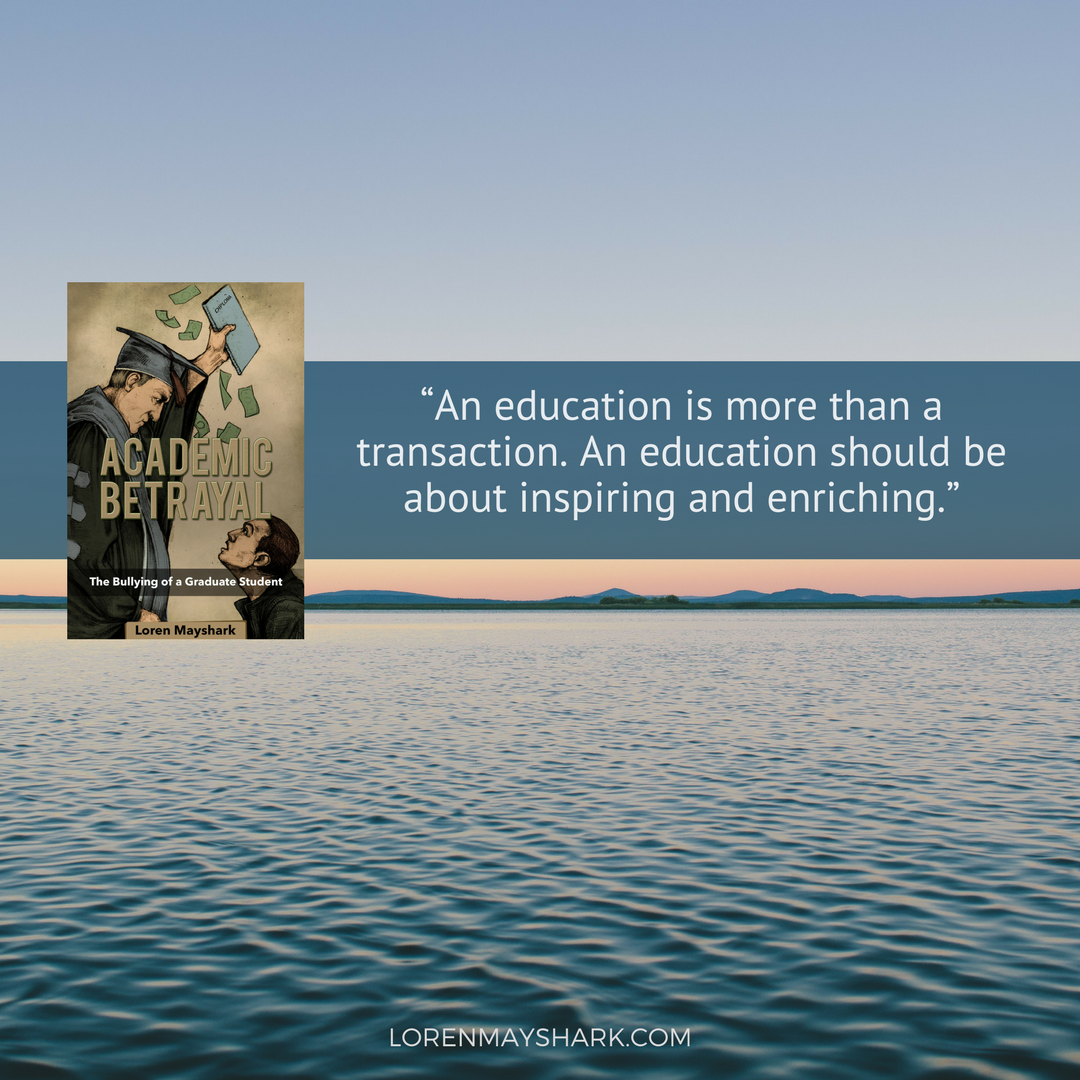 I would like to let everyone know that my book Academic Betrayal: The Bullying of a Graduate Student is currently available for a Goodreads Giveaway. I will be giving away 8 FREE copies. Sign up as soon as you can because the giveaway ends on July 27th. To participate, simply click the link below:
About Loren Mayshark
I am the author of Academic Betrayal and the award-winning Death: An Exploration. Also, I deliver a newsletter with insider news, tips, and tricks for expanding consciousness and creativity.