Inside The Chinese Wine Industry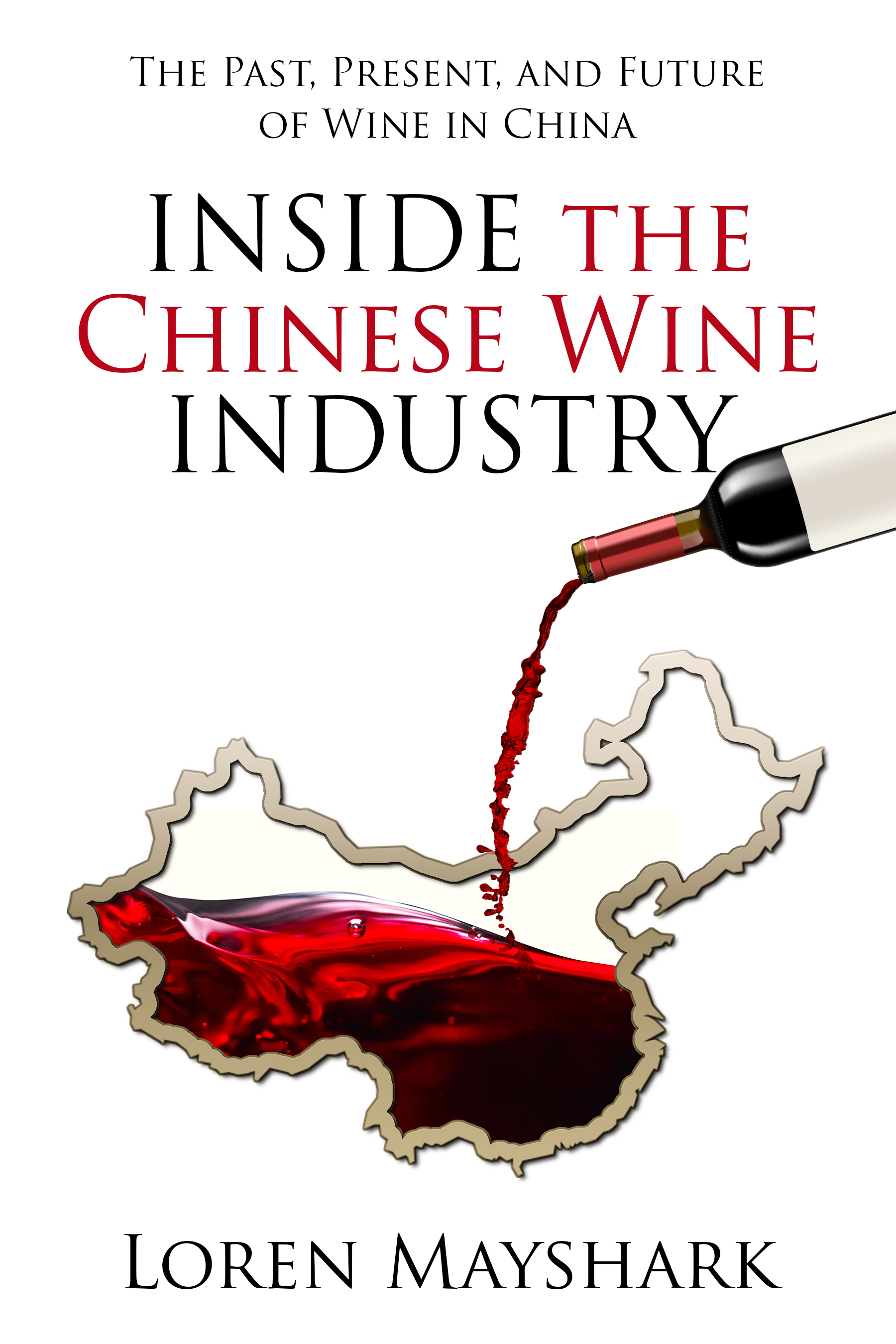 The perfect book to read with a glass of wine in hand, Inside The Chinese Wine Industry takes you on a thrilling adventure through the past, present, and future of wine in China.
The wine business is one of the world's most compelling industries and China is considered the rising star. A hidden secret, the Chinese wine production continues to grow at an amazing pace. It is poised to soon enter the top five producing nations, supplanting long established countries such as Australia.
Wine has had a meteoric rise in China over the past two decades. The nation is projected to become the second most valuable market for wine in the world by 2020. One recent study concluded that 96% of young Chinese adults consider wine their alcoholic drink of choice. Not only does Inside the Chinese Wine Industry explore current expansion and business models, it also journeys back to the past to see where it all began.
Additionally, the book explores current considerations such as how the US-Chinese trade war will affect the Chinese Wine Industry.
Highlights of what You Will Learn
How a tourist can enjoy unique wine experiences in China
Why are mass wine production and consumption a modern phenomenon
Specifics pertaining to the economic dimensions of the wine industry in China
What the future hold for the Chinese wine industry
How good Chinese wine is and how good can it be
What changed to make China wine-crazy?
Reviews
The voice is that of a historian, channeling enthusiasm and admiration through diligent research and achieving balance in the delivery. Some information speaks for itself; at other times, apt interpretations of the significance of the research are imparted. This approach is accessible, even to those who do not have much prior knowledge of Chinese history and culture. Charts and graphs encapsulate vast information, like the history of the wine industry from 10,000 BCE, and capture trends in wine consumption and production. A joy to read, Inside the Chinese Wine Industry honors an industry and culture, inviting deep appreciation of a beautiful realm of oenophilia. - Foreword Clarion Reviews (Five-Star Review)
This book should be the first book anybody with an interest in the Chinese wine industry, it's history, how it has been shaped, where it stands, and what the future holds should read. Extremely well-written and enlightening even for those with no knowledge of the industry. - The International Review of Books (Five-Star Review)
I rate this book 4 out of 4 stars, as it is extremely well-organized in both format and content, following a logical layout of events and statistics that provide insight into the wine industry in China. The content is also well-rounded, not ignoring things that could easily be overlooked such as the impact that mobile commerce or climate change are having on the wine industry. Furthermore, the look at personal stories of people who have gone to China to set up vineyards provided small narrative breaks from the more factual prose. - OnlineBookClub.Org
I was surprised that a foreigner understands China so well. The things you write about China are fair and unbiased, no matter the good sides or the bad sides. I believe your book is really a remarkable performance and it's my pleasure to read it. - Guanli Lin, Manager of the production department of the Jiangxi Quanliang Wine Co., Member of the Chinese Liquor Review Committee, and National Liquor Evaluator
Inside the Chinese Wine Industry will appeal to wine lovers or those who work or have an interest in the wine industry. It's a book for readers who like statistics and enjoy speculating about what those facts mean for the future. I certainly learned a lot and am itching to try some Chinese wine! - Camille Turner, avid reader and wine connoisseur