Often a large part of the DNA of a writer is affected by the inputs and influences. Perhaps the most pronounced is the other writers that one has read.  My journey through fiction began at a young age and continues …
It can be argued that every book and, therefore every writer one has ever read, is an influence. Over and again writers are asked who their greatest influences are. Some worship in the temple of a single author or movement, while others are more promiscuous. I certainly fall into the second category.

I try to write and read from a variety of different perspectives, conveyed through various mediums from magazines to novels, from poetry to memoirs. As a history major in college and later pursuing an MA in history, I've had a long career reading non-fiction as well as being someone who loves philosophy, science, and exposure to new ideas. But since I have a blog that is now focusing more on my turning to writing fiction after spending most of my life having focused on writing non-fiction, I will discuss some of the fiction authors who have influenced me. I will explore poetry in another blog.
Reading Authors in Phases
I have had phases where authors certainly have played an outsized role in my reading life well before I ever picked up a pen with the intention of writing for publication. 
My mother took the time to read the entire Lord of the Rings series to me before I was ten which was a profound experience that opened my imagination and whetted my appetite for more literature. When I was quite young, not quite a teen, I fell in love with the work of Edgar Allen Poe. I started by reading picture book adaptations of such classics as "The Tell-Tale Heart" and "The Pit and the Pendulum" before graduating to his actual books devoid of pictures. Poe not only frightened me and stirred my imagination, but he inspired me to start reading with a dictionary so that I could better understand his ghoulish ideas and clever prose. This was my introduction to the adult world of reading.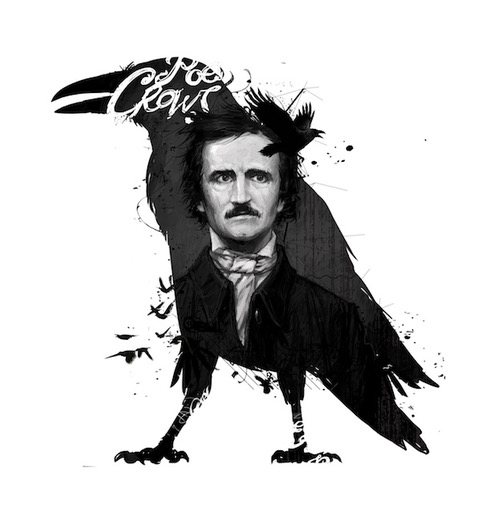 Growing awareness of Fiction's Impact
The first most jarring experience was reading A Catcher in the Rye at 14 which seemed to be purposely placed in my life at the perfect time. After devouring it, I turned to Franny and Zoe, but spat it out halfway through not really enjoying the flavor. I pursued Salinger again later in my life, enjoying several of his short works collected in Nine Stories namely "For Esme–with Love and Squalor" and "A Perfect Day for Bananafish." I am fired up to see what his son uncovers as he sifts through the reams of his father's work that continues to lie unpublished. 
And My Own Journey Began…
The next great book that had a profound effect on my life was not until more than half a decade later (although I continued to read classics in school such as Lord of the Flies and 1984 which also left serious impressions on me. To this day I still have tremendous respect for George Orwell as a writer and a man, and I would be remiss not to mention him as an influence. But it was not until I read On the Road in college that I had another literary moment that seemed to have the transformative power of A Catcher in the Rye. This got me to delve deeper into Kerouac's work and after gobbling up a few more, Big Sur shook me to my core and the lingering depression after that book pushed me away. 
During this era Herman Hesse loomed large in my reading life with Narcissus and Goldman, still feeling like a book that I cherish and Siddhartha being another momentous piece which helped to plunge me deeply into Eastern philosophy, a pursuit that continues today as I read the Dalai Lama's book Becoming Enlightened. Siddhartha is one of those small books that resonates strongly in a way that it reveals so much with an economy of words. The placid feeling that I had while reading it is something that I long to experience again.
Gifted Writers with Real Stories to Tell
The great men of American letters in the early half of the twentieth century to have the biggest impact on me were Hemmingway and Steinbeck. The Sun Also Rises certainly fulfilled a need and reminded me in some ways of a precursor to On the Road which I still consider to be my favorite of the two. Old Man and the Sea dazzled me, and A Movable Feast was delicious. 
But it was Steinbeck who has made the more enduring impression as one of the writers that I most appreciate. I was awed by the brilliance and emotional depth of The Grapes of Wrath. I was amused by the outsider characters in Tortilla Flats and entranced by the gleaming economy of words in The Pearl. But just like other writers, I had a few bites from their oeuvres and drifted along.
Some Latin American Flavor Will Spice Up Your Fiction World
The book that got me into the writers of Latin America was The Alchemist which like The Pearl spoke volumes with an economy of words. This eventually led me to read another couple of books by Coelho, though none of them quite measured up.  I still would like to try again perhaps with The Devil and Miss Prym.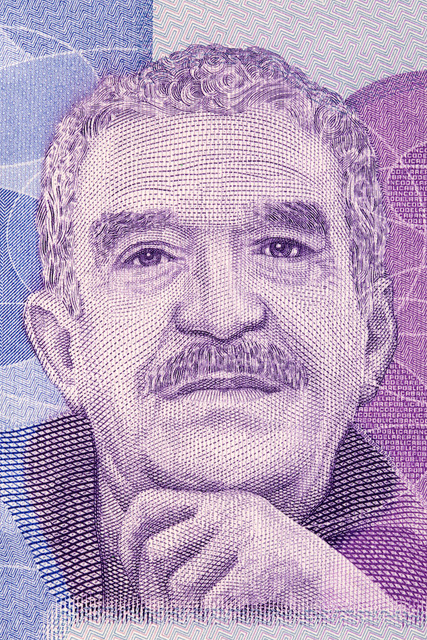 Then, I found Gabriel Garcia Marquez and One Hundred Years of Solitude which I still consider to be one of the very best novels I have ever read. This follows the travails and trials of the Buendia family over a century of history in his native Colombia. This book's dazzling magical realism creates a fictional world unlike any other that I have encountered.
On the score of sweeping epics from the southern hemisphere, The War of the End of the World was a profound education in itself. Soon after reading this book which is based on the Canudos Rebellion in Brazil, l I had the good fortune to hear Mario Vargas Llosa speak at CCNY while he was receiving an honorary degree.
The writer I found to perhaps be the most exciting is Roberto Bolano and after reading The Savage Detectives, I developed a hunger for more, but have only been able to get my hands on Antwerp. 
Junot Diaz is a more modern writer who has written eloquently about the Dominican-American experience. I was wowed by The Brief and Wondrous Life of Oscar Wao, but perhaps Drown (a collection of short stories) is even more unique in the place it has carved out in my imagination.
Voices from Africa
Several years ago I had the good fortune to read Things Fall Apart by Chinua Achebe. This is a masterful story that many liken to a Greek tragedy. This was definitely one of the most trenchant looks into African culture that I have found in my reading life, especially in the realm of fiction. I have since acquired Anthills of the Savannah, but have not yet had the opportunity to read it. 
The most recent foray that I have made into African influenced fiction is Open City by Teju Cole. Open City is a thoughtful novel that perhaps could fall under the aegis of autofiction. Cole's main character Julius, an avid classical music fan, walks the streets of New York as well as other cities meeting fascinating characters, engaging in deep introspection, and breathing life into historical anecdotes that both fascinate and inspire. 
Although Cole was born in Michigan, he spent much of his youth in Nigeria. He is not only a highly gifted writer and photographer but also a public intellectual who has some incisive critiques that have created some important discussions such as this one which created many waves entitled "The White-Savior Complex." He continues to offer us all insights that challenge the public discourse and how we see ourselves and the world.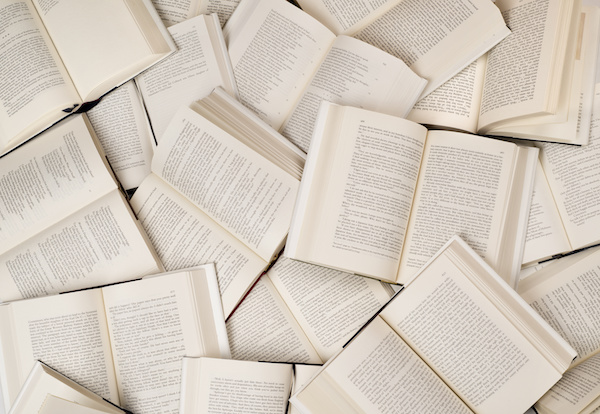 I am aware that my education has left large holes in my reading life from the voices of people of color. However, I will continue to fill that void by searching out the works of authors like Achebe and Cole.
A Vow to Make a Conscious Effort to Read Female Authors
I have made a conscious effort to read more contemporary female authors, and I have found myself reading a little more Joyce Carol Oates while taking her Master Class and continuing to understand why she commands so much respect. Perhaps the most fun I have had is with Jennifer Egan and after so much page-turning excitement with The Keep, I went on to read A Visit From the Goon Squad, and now I understand what all the fuss is about. Jennifer Egan is a writer that I will continue to explore.
Since I have gotten more serious about my writing, to key on a single author as I have heard many writers suggest can be rewarding, but it is also my understanding that it can be a creative trap as one unknowingly lets the voice of their hero seep into their prose. For that reason, I have been thankful for my unplanned promiscuity, and I don't anticipate becoming a devotee of a single scribe any time soon. For now, I will remain an omnivore because there are so many delectable books out there to try.