In 2006 when I had been on this planet for about a quarter-century, I sat down at that point in my life hoping to write down what life had taught me.
Sometimes I would have this crisis where I thought that I did not learn anything aside from basic facts from grade school like in "1492 Columbus sailed the ocean blue." You could say that I was having a bit of a callow epistemological crisis. 
I felt the need to commit to paper some of the deeper lessons that I had learned in approximately 25 years, and this is what I came up with. I wanted it to be brief and pithy. Looking back on it, I can say that I am thankful that I am not quite this naïve now.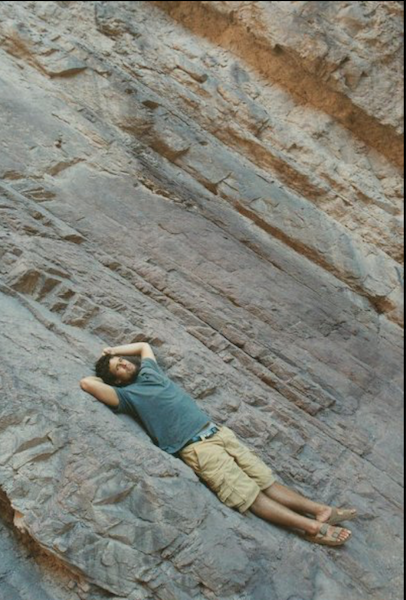 Youthful Focus
 It is of the utmost importance that we have fun in this life.  Having fun makes us happy.  Happiness is where we all want to or should be.  It seems that it is impossible for one to be happy if he tries to make others happy; we must make ourselves happy first. 
We must be good to others.  The greatest sin of man is the imposition of one's will upon another.  Be kind, free, and never judge another. 
Each individual understands from personal experience how hard life can be so we cannot judge others for what choices they make.  I have learned to make it my mission to understand. 
We must remember to relax, to breathe, and to savor because the older I get the faster it goes.  We must make peace with who we are as people, our flaws.  Our imperfections are what make us interesting, unique- human.  The world is flawed. 
Success is nothing without failure like pleasure is nothing without pain.  I have learned that sleeping in is important.  I have learned that we must live on a diet of dreams and seize opportunities. 
Love and Damage
I have learned that being in love is where everyone should be.  I think Bob Dylan said that.  I have learned that the language of our hearts is love. 
The relationships we have are what make us feel whole.  I have learned that we are all part of a great circle of cycles.  The circles have been damaged.  I have learned that the world is a place where we kill to survive. 
I have learned that we men believe that we have been entrusted with the guardianship of Eden, and we have set a poor example for the rest of humanity.  
People should be able to marry who they want and not have to marry anyone that they don't want to.  I have learned that we must live in the present, learn from the past, and glance at the future. 
I have learned that time is a relative expression.  I have learned that the further we move away from trying to name time and name things, the more enchanted with the great mystery we become.  Our lives are shrouded by the great mystery.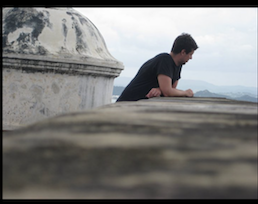 Just as I know next to nothing in relation to the knowledge of man.  Man knows nearly nothing about the great mystery we become.  I learned to be happy with what I have. 
I have learned that sharing makes people feel good.  Music is a gift.  Greed is everywhere.  It is wrong to want to be rich as your main goal in life.  Giving is one of the ultimate pleasures. 
Life changes as we go along.  There is always a balance of forces good and evil, male and female, hot and cold.  I have learned that balance and moderation are essential.  Water is the Tao.  Water replenishes, revitalizes, rises, and falls.
Looking Outside to Develop Within
I believe in giving the benefit of the doubt and giving one's word.  There is no way to cheat life; karma is always keeping score to ensure balance.  I have learned that as our bodies break down, we are repaid with wisdom gained from or knowledge of our experience. 
I have learned that life is a great ride.  I have learned that we have to accept death as an inevitability, and if the one we love dies, they are in a better place.  I have learned that we must embrace other people that are different than ourselves and welcome their culture and ideas.  Through experience and mulling over new ideas, we can find new angles by which to live life and learn more about ourselves. 
Fear is true emotion and something we all must battle with, but there is no reason to let it dictate our lives.  We must be thankful.  Never take anything for granted.  Search until you find what it is that impasses you and makes life worth living.  If you hear advice or criticism, listen to it and consider the source. 
Always be open to new ways of growing.  Strive to learn another language; it changes the way we look at the relationship of words to matter.  It brings people together and is a sign of respect.  People are drawn to truth, but it is often taboo.  Ignorance kills. 
Be a thoughtful, polite guest and a gracious host.  It's okay to cry.  Women would make better rulers than men because they don't tend to be warmongers.  We have to forgive.  Our grudges are barriers.  It takes strength not to retaliate.  We must love learning.  Learning is a game that can be played out into eternity.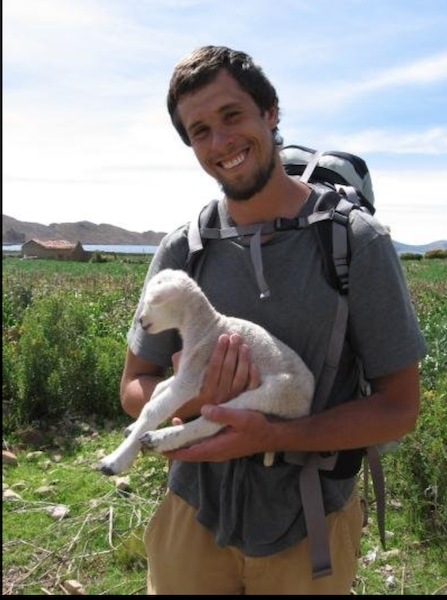 Experience – the Ultimate Educator
When I was 25, I had finished college, had many interesting jobs, had a girlfriend, and few health problems.  I had traveled in and out of the country extensively.  Most of my endeavors were supported by family and friends. 
I find there are still many truths in these reminisces of what I wrote down in my youth.  But most of these truths have been modified with experiences. 
Personal illness, some failures, many successes, and most life-changing, fatherhood, have all had effects on my outlook on life.  I still appreciate the value of love and as our forefathers so eloquently stated, life, liberty, and the pursuit of happiness.