Loren Mayshark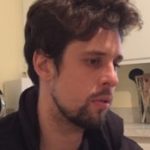 Hi, I'm Loren and I am the award-winning author of #1 Amazon bestseller Death: An Exploration and of Academic Betrayal.
I believe that every person should have the opportunity to find their optimum creative outlet(s) and to reach their maximum creative potential.
As Viktor Frankel, a Holocaust survivor who founded logotherapy (a form of existential analysis) and writer of the classic Man's Search for Meaning said:
Don't aim at success. The more you aim at it and make it a target, the more you are going to miss it. For success, like happiness, cannot be pursued; it must ensue, and it only does so as the unintended side effect of one's personal dedication to a cause greater than oneself or as the by-product of one's surrender to a person other than oneself.
I want to help everyone find success and happiness by pursuing their highest selves in the outlet that allows them to "follow their bliss," as Joseph Campbell once advised. I want to remove the obstacle of failure by allowing you to see it as a part of growth in the creative process in order to free you to pursue your highest creative self.
My work and my mission are finding innovative solutions to problems and to continuously help you to expand your own creativity. Through creative development we will find more meaning that will lead to happier lives.
Let's grow together!
Here's what people are saying about this blog and my writing:
In Death: An Exploration: Learning to Embrace Life's Most Feared Mystery, Loren Mayshark shares his personal inquiry of what death is or could be in the stories of others as they faced the inevitable and find solace in religion, science, nature, spiritual guidance. But the exploration doesn't stop there. While knowing and understanding death often remains a conundrum, this exploratory primer suggests what is separate can be whole; what defines death, defines life. Death: An Exploration: Learning to Embrace Life's Most Feared Mystery is a terrific read for those embarking on their pursuit of the illusive, the contrary, the inescapable: death... and life.
Linda A. Lavid
Designation:
Author of The Dying Of Ed Mees
Mayshark is a good storyteller; his ability to reveal one perplexing situation after another makes for engaging reading, and his observations about specific professors, their mannerisms, and their personal agendas are particularly memorable. There is a whistleblower quality to the story that should raise the hackles of anyone who has been subject to the injustices meted out by a bureaucratic organization. The story could also be seen as a cautionary tale for any prospective graduate student.
Forward Clarion Review
Academic Betrayal is an interesting and important account because it's a story told from the student's point of view. There have been books written about how to reform the educational system in the U.S. but fewer that show what a struggle it can be for students from the inside. As such, it is useful for students wondering how to navigate a difficult system, and education reformers looking for ideas from a new perspective
Henry Baum
Designation:
Author of The American Book of the Dead
Well written, Academic Betrayal is a cautionary tale shedding light on the darker side of higher education, the hubris of some educators, and the 'big business' focus of universities that have little regard for their most important constituent: the student.
Patricia Pihl
Designation:
Founder and Personal historian at Real Life Legacies (reallifelegacies.com)